Homebuyers who are emerging from their COVID-19 cocooning are likely to encounter bargain-rack mortgage rates for the forseeable future. But it's less clear what they'll find when they look at home prices.
Are prices going up or down? Recent reports have been mixed and largely don't reflect the impact from the coronavirus pandemic.
What's likely to happen to prices in the coming months? The forecasts are murky, too.
Here's a look at what we know — and what we don't know.
Several reports say home prices are going up
One closely followed national survey said last week that home prices across the U.S. were up 4.4% in March, compared to a year earlier. The S&P CoreLogic Case-Shiller study also tracks prices in 20 major cities and says Phoenix saw the biggest year-over-year gain — 8.2% — while Chicago had the smallest growth, at just 1.5%.
Meanwhile, a report from the National Association of Realtors shows prices for previously owned homes are soaring nationwide: The median selling price in April was $286,800, 7.4% higher than a year earlier.
The trade group's chief economist, Lawrence Yun, says prices for existing homes are sizzling because houses to buy have been in short supply.
"Record-low mortgage rates are likely to remain in place for the rest of the year, and will be the key factor driving housing demand as state economies steadily reopen," Yun says. "Still, more listings and increased home construction will be needed to tame price growth."
Thirty-year mortgage rates have sunk to an average 3.15% in the weekly survey from mortgage giant Freddie Mac, and rates as low as 2.5% have started turning up. Rates are "poised to remain low," says Zillow economist Matthew Speakman.
It's not unanimous that prices are rising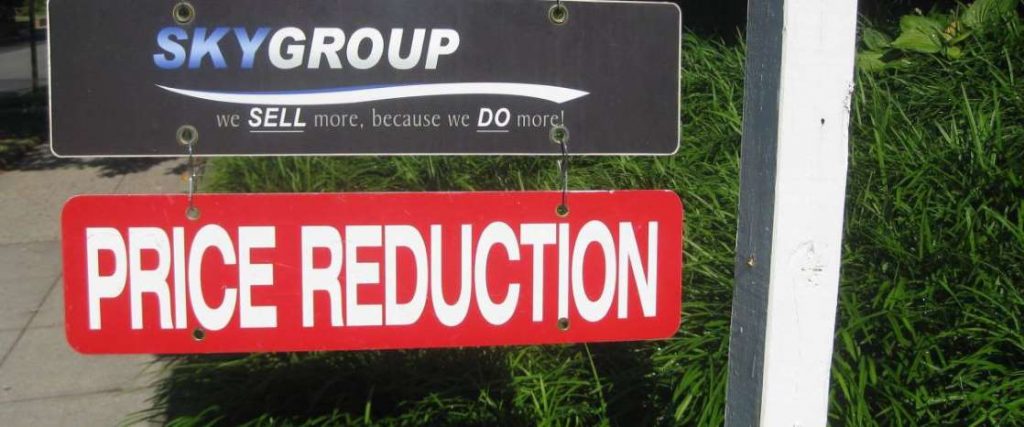 One government agency, the Federal Housing Finance Agency, just reported that U.S. home prices are rising across the board.
But another, the Census Bureau, says prices for new homes plummeted in April to a median $309,900, down 5.2% from March and a decrease of 8.6% from a year ago.
The decline shows builders are eager to make deals, says Zillow's Speakman — but they may not have to do that for long.
"The pandemic is almost certain to alter consumer preferences going forward, and a new appreciation for cleanliness and safety might sway more buyers to seek newly constructed, never-lived-in homes in the near future," Speakman says.
Home prices predictions are mixed, too
Zillow is forecasting that house prices overall will fall 1.8% in 2020 and will hit bottom in October.
"The continued economic fallout from the spread of COVID-19 has introduced immense uncertainty into the housing market as consumers step back from large purchases and social distancing puts a chill on necessary market services," Zillow says.
Even so, the real estate website says the housing market is already rebounding faster than expected.
Freddie Mac expects prices for homes will edge up 0.4% this year, and sibling company Fannie Mae also is looking for slightly higher prices.
"We expect that most of the economic damage from the virus will be contained to the first half of the year," says Freddie Mac's chief economist, Sam Khater.
Bottom line: Location, location, location
Whether home prices are or will be going up or down depends to a great extent on where you're looking. As today's extremely low mortgage rates lure consumers out of home confinement and into homebuying, bidding wars are pushing up prices in some markets that have shortages of home listings.
More than 40% of offers written by Redfin agents faced competition during the four weeks that ended May 10, the real estate brokerage says.
In the Seattle area, Redfin agent David Hokenson says one client made an offer on a home listed at $360,000 in a desirable suburb.
"Even though the home was outdated and hadn't been renovated since the 1960s, it was one of 24 total offers. That home ended up selling for well above asking price," Hokenson says.
The post What's happening with home prices? The answer isn't clear appeared first on MSN Money and is written by Doug Whiteman
Original source: MSN Money